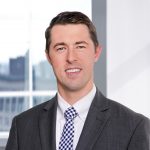 Attorney Casey McCaffrey and Patrick Ciapciak successfully obtained partial summary judgment on behalf of a Rhode Island construction contractor with respect to plaintiff homeowners' claim for deceptive trade practices.
The lawsuit against the insured contractor arose out of a home renovation project at the plaintiffs' home in Warwick, Rhode Island. The plaintiffs filed suit against the contractor bringing claims of breach of contract, negligence, deceptive trade practices, misrepresentation, and violation of R.I. Gen. Laws Section 5-65-12.1. Prior to filing the lawsuit, plaintiffs also filed a claim against the contractor with the Rhode Island Contractors' Registration and Licensing Board.
Attorneys McCaffrey and Ciapciak filed a Motion for Partial Summary Judgment as to the plaintiffs' claim for deceptive trade practices, arguing that the insured was exempt from Rhode Island's Deceptive Trade Practices Act ("DPTA"), codified at R.I. Gen. Laws § 6-13.1-1, which contains a specific provision in Section 6-13.1-4(a) that exempts the statute's application from any businesses such as the insured contractor which are already regulated by the state.  Further, defense counsel argued that the plaintiffs cannot dispute that the Rhode Island Contractors' Registration and Licensing Board regulates the insured and the specific conduct alleged, since plaintiffs themselves brought a complaint before the Board before commencing this suit. Defense counsel maintained that the Board's regulations are broadly worded to cover misrepresentations like those alleged, so the plaintiffs could not defeat summary judgment by arguing that specific acts alleged are beyond the Board's regulatory scope.
Plaintiffs' counsel attempted to argue that RIGL § 5-65-11 did not include those specific deceptive acts plaintiffs alleged against the insured contractor in this case. Attorney Ciapciak attended the hearing before Judge Van Couyghen and rebutted plaintiff's arguments, asserting that several of the types of allowable claims (such as "contract disputes") were still broadly written enough to cover the alleged conduct.
Judge Van Couyghen agreed with defense counsel and entered partial summary judgment from the bench in favor of the insured contractor.