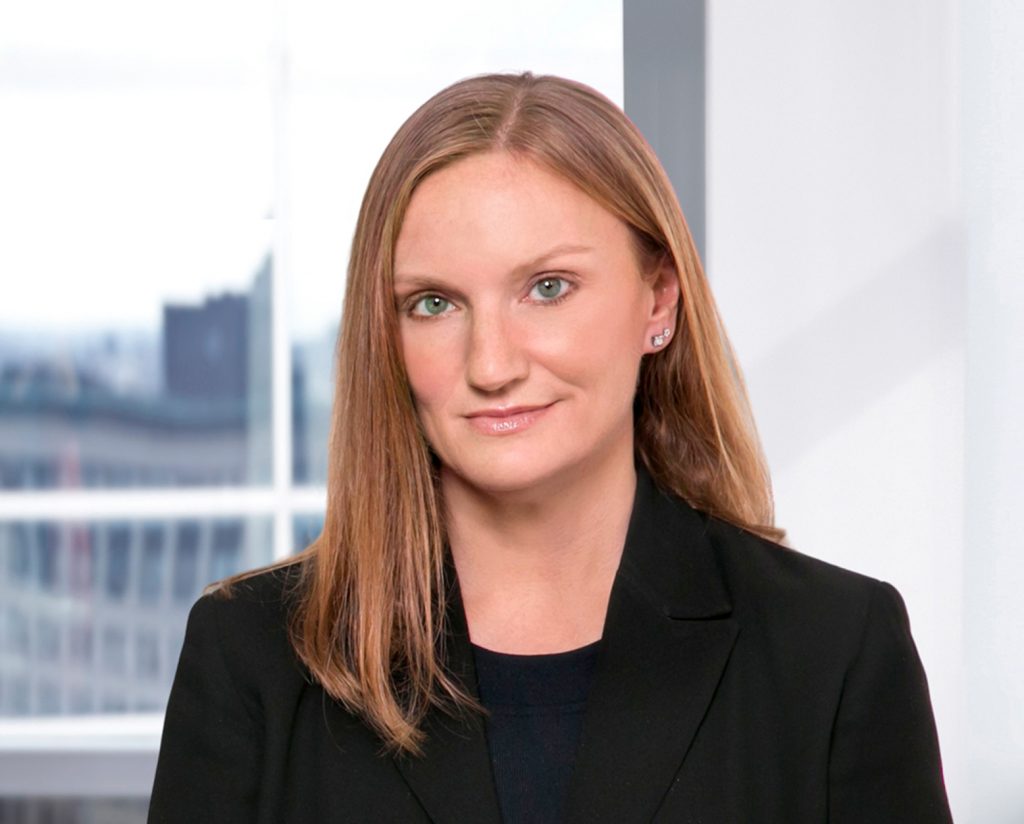 June 8, 2021 –  Attorney Courtney E. Mayo has been elected to the office of President-Elect of the Worcester County Bar Association.  Mayo is a partner at Hassett | Donnelly and works in the Worcester office.
"We are immensely proud of Courtney and her accomplishments," said David Hassett, Managing Partner of Hassett | Donnelly. "Courtney's work ethic is unparalleled and she will be an outstanding leader and advocate for the Worcester County Bar."
Mayo's practice focuses on the defense of municipalities, police officers, town administrators and members of select boards in complex matters involving civil rights, use of force and discrimination. She also has extensive experience handling employment litigation, labor and Wage Act, whistleblower and Anti-Slapp litigation.  She has been an active member of the Worcester County Bar Association for many years and has taken on a number of leadership roles including serving on the Civil Litigation Committee, Ad Hoc Sponsorship and Member Benefit Committee, the Ad Hoc Committee for Anti-Racism and Equity and on the Executive Committee. In both 2019 and 2021, Mayo received the WCBA President's Award for her dedication and service to the Worcester County Bar Association.