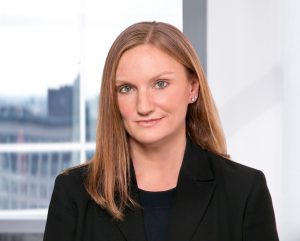 Attorney Courtney Mayo successfully obtained a dismissal of an action for wrongful termination brought by a former employee who had worked for the Town for nine (9) years.  The Town elected to issue a Notice of Termination, which the plaintiff grieved at his termination hearing.  His grievance was denied and he was terminated.  The plaintiff demanded arbitration and filed suit for Breach of Contract against the Town.
Attorney Mayo filed a Motion to Dismiss the suit against the Town on the grounds that the plaintiff was an employee at will and that he had no contract for employment with the Town.  Further, Attorney Mayo argued that the plaintiff's position that the Town was in breach of contract for failing to go to arbitration lacked any merit as there existed no contract to breach.  The Superior Court found in favor of the Town and granted Attorney Mayo's dismissal motion.
The plaintiff appealed the decision on the grounds that the Trial Court erred in determining that certain personnel regulations including the right to grieve termination applied to him.  Attorney Mayo argued that the personnel regulations did not create a contract of employment with the plaintiff and did not apply to the plaintiff's position with the Town as a Department Head.
The Massachusetts Appeals Court agreed with Attorney Mayo and affirmed the Trial Court's dismissal of the plaintiff's action against the Town.