Overview
New Hampshire's Top Construction Litigation Lawyers
The Hassett | Donnelly team of Construction Litigation Attorneys located in Manchester, NH represent general contractors, subcontractors, architects, structural engineers, and tradesmen in property damage, negligence, tort, and breach of contract disputes throughout New Hampshire on all cases related to Construction Litigation.
Our team of construction lawyers has extensive experience handling litigation arising from all types of construction and development ranging from single-family homes, condominium complexes, multi-use housing developments, roadways, industrial complexes, hotels, entertainment complexes, hospitality, and retail facilities.
In addition, we handle the unique actions that arise before, during, and after construction projects including litigation involving zoning, planning, conservation, foundation construction, construction defects, and statute of repose issues.
We work together with our clients to develop strategies for handling litigation to protect our clients' interests and appear in state and federal courts, administrative and government agencies. When appropriate, we bring matters to mediation, arbitration, and alternative dispute resolution to negotiate favorable settlements and resolutions.
Hassett | Donnelly attorneys have successfully litigated a variety of construction law disputes including:
Breach of contract,
Breach of OSHA provisions,
Contract disputes,
Contractor and subcontractor agreements,
Home warranties,
Mechanic and contractor liens,
Negligent construction, Negligent supervision,
Payment and collection claims,
Plans and specifications/scope of work
Workplace safety,
Attorneys Specializing in New Hampshire Construction Law
Our team of Construction Lawyers in Manchester is headed by partners, John M. Dealy and Scott Ober.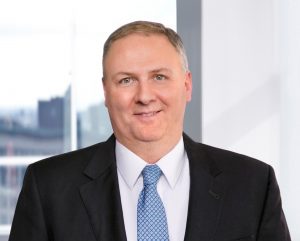 John's practice focuses on high-stakes matters including Catastrophic Injury and Wrongful Death, Product Liability, Class Actions, and Construction Litigation. John has defended manufacturers in large product liability actions and has expertise handling massive construction defect actions involving multi-million dollar developments and construction projects. John also brings significant experience defending employers, businesses, contractors, and subcontractors in employment and worker's compensation matters..
John often handles serious injury cases on a pre-suit basis, coordinating any needed investigation and vetting and retaining expert witnesses to help our clients get an early handle on large losses and provide a strategy for handling. He has a record of success in achieving early resolution of high-exposure claims whether through alternative dispute resolution or dispositive motion practice. Further, he has served as lead counsel in numerous bench and jury trials and regularly appears in state and federal courts across New England.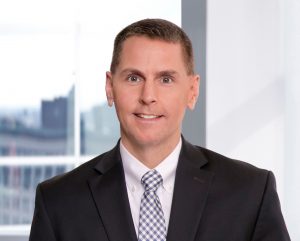 Scott's practice focuses on complex insurance coverage analysis and bad faith litigation. He regularly provides formal coverage opinions involving intricate and multi-layered insurance policies and legal issues. He has successfully defended large insurers against allegations of bad faith and prosecuted a variety of declaratory judgment actions in high-stakes matters throughout the New England area.
Scott is an accomplished litigator with more than two decades of experience in handling cases before federal and state courts in Massachusetts, New Hampshire, Vermont, and Connecticut, as well as before various administrative agencies. He has successfully served as lead trial counsel in numerous civil jury and bench trials and has accrued many notable defense verdicts, dismissals, summary judgment, and appellate wins.
News